Yes, I barre because of it's power to change the lives of clients and teachers all over the country. Yes, it's my passion and my therapy. Most importantly, I do it because I love dessert…well, maybe that's not the most important reason, but it's definitely up there 😉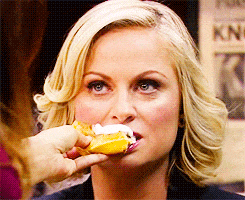 It's challenging to capture in less than 15 seconds all of the reasons why I eat, sleep and breathe barre. Between teaching classes, working in the office and leading trainings the list seems to get a little longer each day.
The physical and mental benefits. – Ok, this one is a little selfish. Trust me, if I didn't make time to take class you would not want to be around me. I'm sure you've encountered me during a time where I wasn't making time for this. And you thought I was bad when I was hangry. I could go on for days letting you know how much I believe in the Pure Barre technique, but would much rather you just come take a class with me or from me so you can experience it for yourself.
The teachers. – I've had the privilege of meeting hundreds of Pure Barre teachers over the past 4+ years. I love to hear their stories and how Pure Barre has impacted their lives. I've called three different cities home since I've started teaching and the group of teachers that I found myself with each time became such an important part of my life. It's so fun to keep up with the extended network of teachers that I've taken from when on the road or met at countless trainings. Not to mention, a lot of time and effort goes into becoming a really great teacher. Most of the 2,000+ plus Pure Barre teachers have other jobs, significant others, children and many other things going on. I've always admired all of the individuals who make the commitment to teaching and being a part of such a positive community.
"What we learn with pleasure we never forget." – Alfred Mercier
"Good teaching is one-fourth preparation and three-fourths theatre." – Gail Goldwin
"Each of us has a fire in our hearts for something. It's our goal in life to find it and keep it lit." – Mary Lou Retton The owners. – From the outside looking in, opening a Pure Barre studio can look so glamorous and sometimes easy. It's. A. Whole. Lot. of. Hard. Work. The owners all over the country continue to inspire me each day with their commitment to helping make a difference in the lives of so many clients and teachers.
"It takes a lot of effort to make something look effortless"
― Ben Mitchell
My coworkers. – My full time role is the Training Specialist at Pure Barre.  There are two other amazing girls that work full time on the Training Team with me.  I am beyond blessed to call these two girls (oh hey, Katy and Katelyn) not only my coworkers, but my friends. Like any job, it has it's moments and some days are better than the others. At the end of the day, through the ups and downs, if you can say it's all worth it…then you know you're in the right place. Shout out to all of the Teacher Trainers and Corporate employees that put up with all my shenanigans on a very regular basis.  A special shout out to those who have to deal with me chugging a Red Bull and then heading in to teach class — your seat will thank me even if you do not.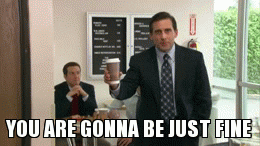 The clients. – You've probably heard (or read) this from me before, especially if you've read any of my other posts that turn into a I ❤ Pure Barre overload, but I can't reiterate this enough. At least once a week, I find myself with tears or chills while teaching because I'm just that inspired by the people in the room. I know this sounds dramatic, but hey, I am dramatic, so that's ok.  The whole chills thing has seemed to die down with the recent introduction of Platform…and I can't tell if I am sweating or crying… but teaching this has put me on a whole new level of being inspired.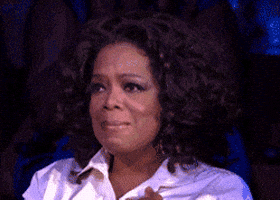 My Mom. – Practice what I preach. I somehow convinced her to give Pure Barre a try and before I knew it she had taken more than a 100 classes.  My Mom is basically my accountant, therapist, personal assistant, best friend, travel agent and….geez, I'm pathetic. I'd really be a hot mess if I didn't work out from time to time to get my head at least a little level.
My Dad. – I always felt bad that my Dad didn't have a son. My traumatic one "season" of playing basketball, let me know that playing sports was not my thing. The one year of field hockey was a pretty big joke too. I channeled my competitive edge into dance, track and anything athletic that did not require too much hand / eye coordination. Pure Barre has made me strong in a whole new way.  Since I know he will not read this…this is basically me subtly saying, I'm ready for a race or a pushup contest…just not a game of H.O.R.S.E.
My boyfriend. – 4+ years of me teaching and he still hasn't taken a class.  I'm totally ok with that though.  The other day he asked about the trampolines that we're using now.  I had to let him know that unfortunately they weren't trampolines, but I think he's on to something with that.  I get hangry when I'm hungry. I get bratty when I'm barre deprived.  I don't think he really likes either. When I'm hangry and bratty, I can't imagine that I'm the greatest person to be around. Basically, I barre because my boo. (If I'm trying to appeal to the young 20 demographic – I barre because bae.)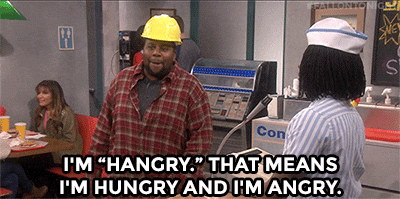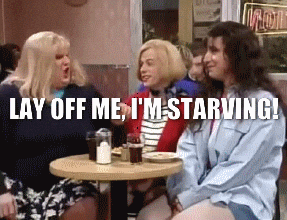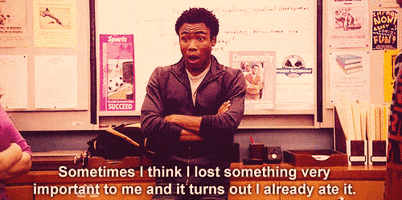 If you're just dying to read more *eye roll* about my obsession, don't worry there's plenty more…
If you take Pure Barre….why do you Barre? If you don't, why do you run – CrossFit – Zumba – or whatever other form of physical activity it may be… What makes you stay in your current job? Hopefully there's a reason besides $$$! ❤